Regular price
Sale price
$24.00 USD
Unit price
per
Sale
Sold out
𝗟𝗜𝗙𝗘 𝗜𝗦 𝗦𝗛𝗢𝗥𝗧; 𝗦𝗟𝗢𝗪 𝗗𝗢𝗪𝗡 𝗮𝗻𝗱 𝗦𝗢𝗔𝗞 𝗜𝗧 𝗨𝗣
Rich in essential elements for enhancing health and function, fighting off skin issues, and improving the body's natural protective barrier Dirt Witch Ritual Soaking Salts work to ensure that your body and mind are balanced and relaxed.
Formulated to deliver deep relaxation and mental clarity. Our blend of Rosemary-Lavender Ritual Soaking Salts smells like heaven in an eco-conscious bag.
The perfect partnership of Pink Himalayan and Epsom Salts proves effective for detoxification, stress relief and wellness support while softening your skin and spirit.
Rosemary -holds astringent and antiseptic properties, is a superior disinfectant and works to clarify and tone skin.
Lavender -relieves muscle tension and inflammation while softening and hydrating skin. It soothes away pain, tension and anxiety and is a remedy for both mental and physical irritation.
𝗨𝗦𝗘: Add a handful or 2 to a relaxing bath to enchant your experience.

𝗜𝗡𝗚𝗥𝗘𝗗𝗜𝗘𝗡𝗧𝗦: himalayan sea salt, epsom salt, homegrown rosemary leaves, homegrown lavender buds and a propriety blend of 100% pure organic essentail oils.
Share
View full details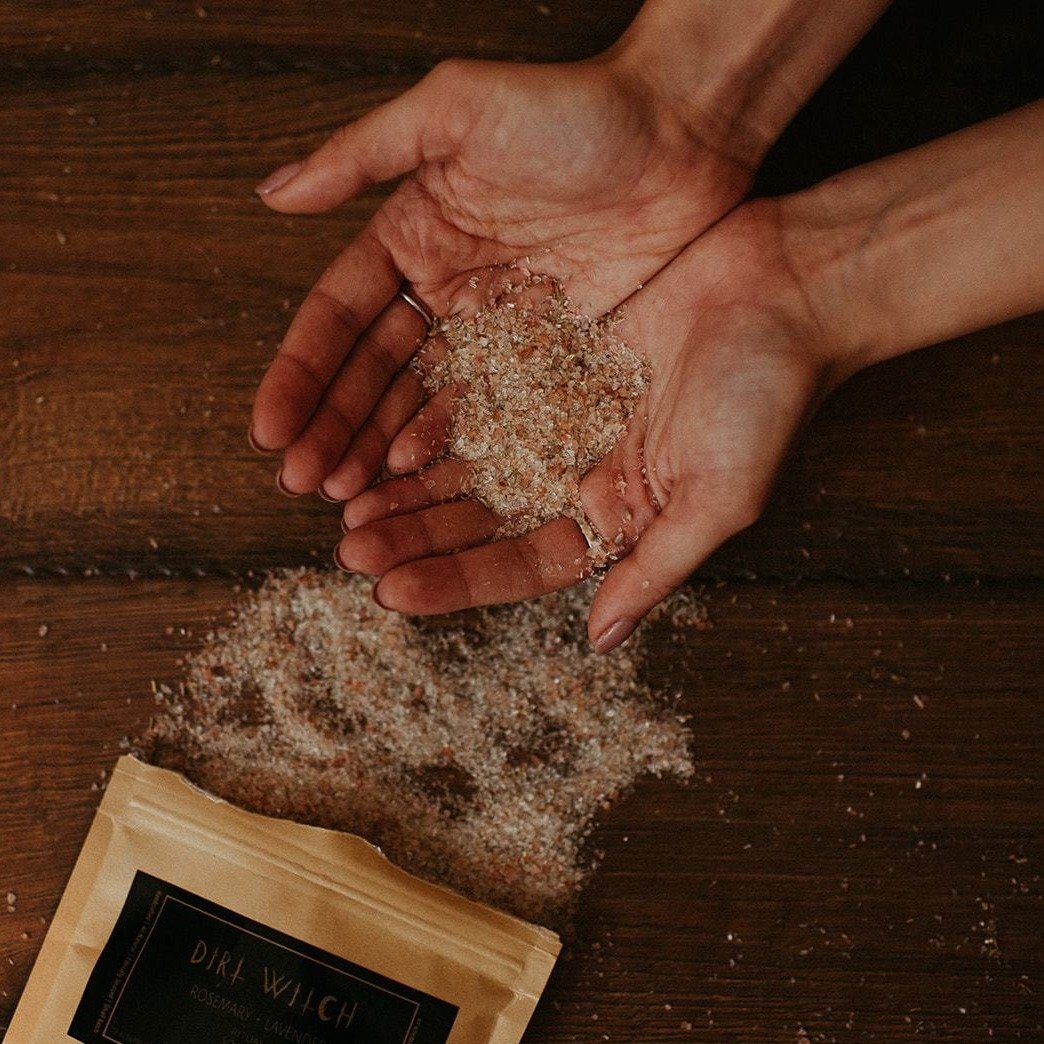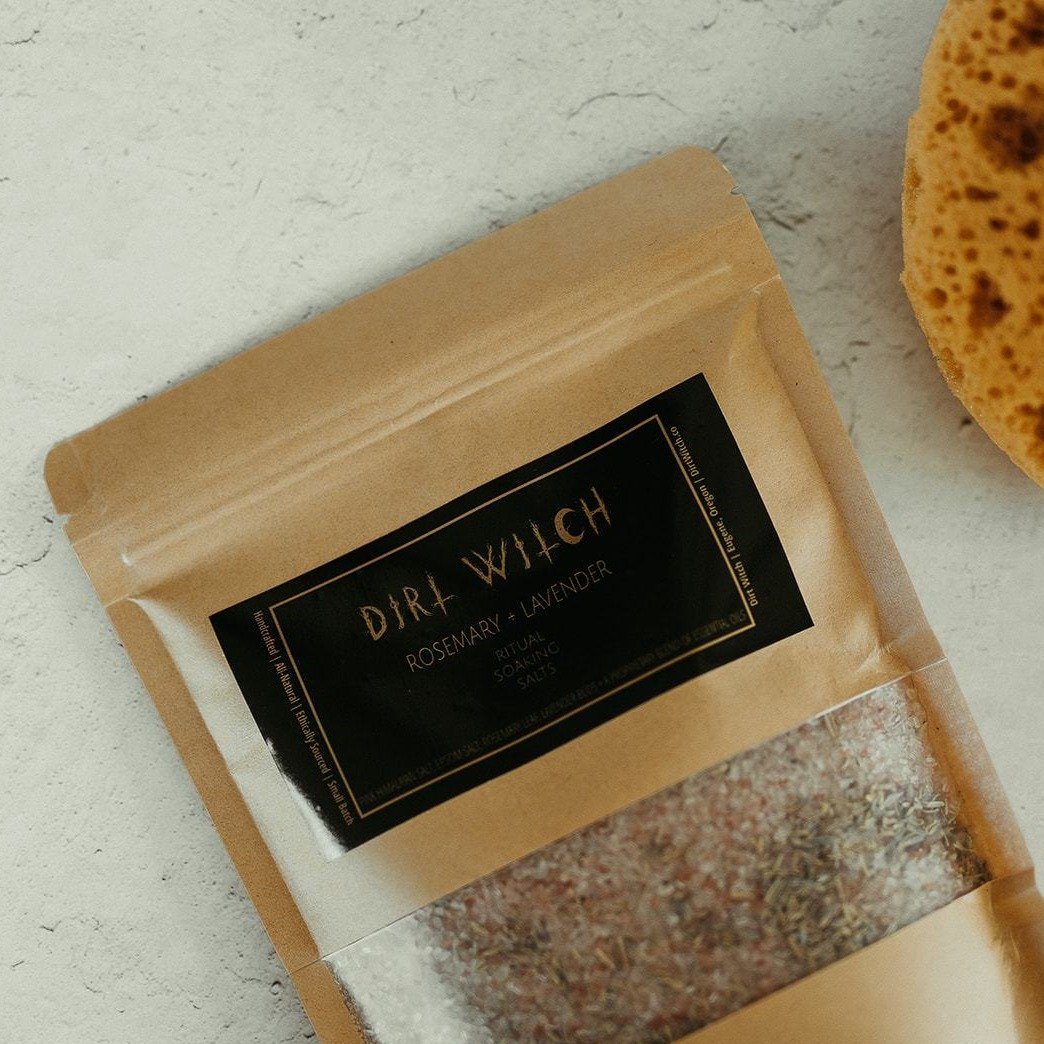 What people are saying
"OBSESSED"

Alexa Ooley on Jun 15, 2022

"I absolutely love this moisturizer. It is nice and light and leaves my skin glowing and dewy without it being greasy. It smells heavenly and it's honestly a treat to use everyday. Obsessed!"

"REPEAT CUSTOMER ON THIS OIL"

Jen on Apr 12, 2021

This is a staple in my facial routine. I love the smell but more importantly the feel on my skin. My face feels balanced in moisture. Not to oil yet hydrating in just the right way. I would highly recommend this one!

MY FAVORITE SKINCARE ITEM

Zia on Apr 12, 2021

This product has been such a game changer for me. I tend to avoid facial products due to sensitive skin but this facial oil is an absolute dream. It smells delicious, feels so smooth, and absorbs super nicely. My skin always feels so soft and looks more clear and fresh after using it.